PROJECT DETAILS
Project Experience: Jun. 2007 - Nov. 2008, Bengaluru (India), Dubai (UAE)
My Role: Interior Designer, 3-D Visualizer
Contribution: Interior Design, Retail Design
Team: Sandeep Khosla, Amaresh Anand, Madhavi Sathe (Design team- Khosla Associates)
Collaboration: Himatsingka Seide (Client), Tsk Design (Branding, Packaging), HighTech Construction (Interior Contractor)
© Project Copyright Khosla Associates, Bengaluru. All rights reserved.
Photographs Courtesy Pallon Daruwala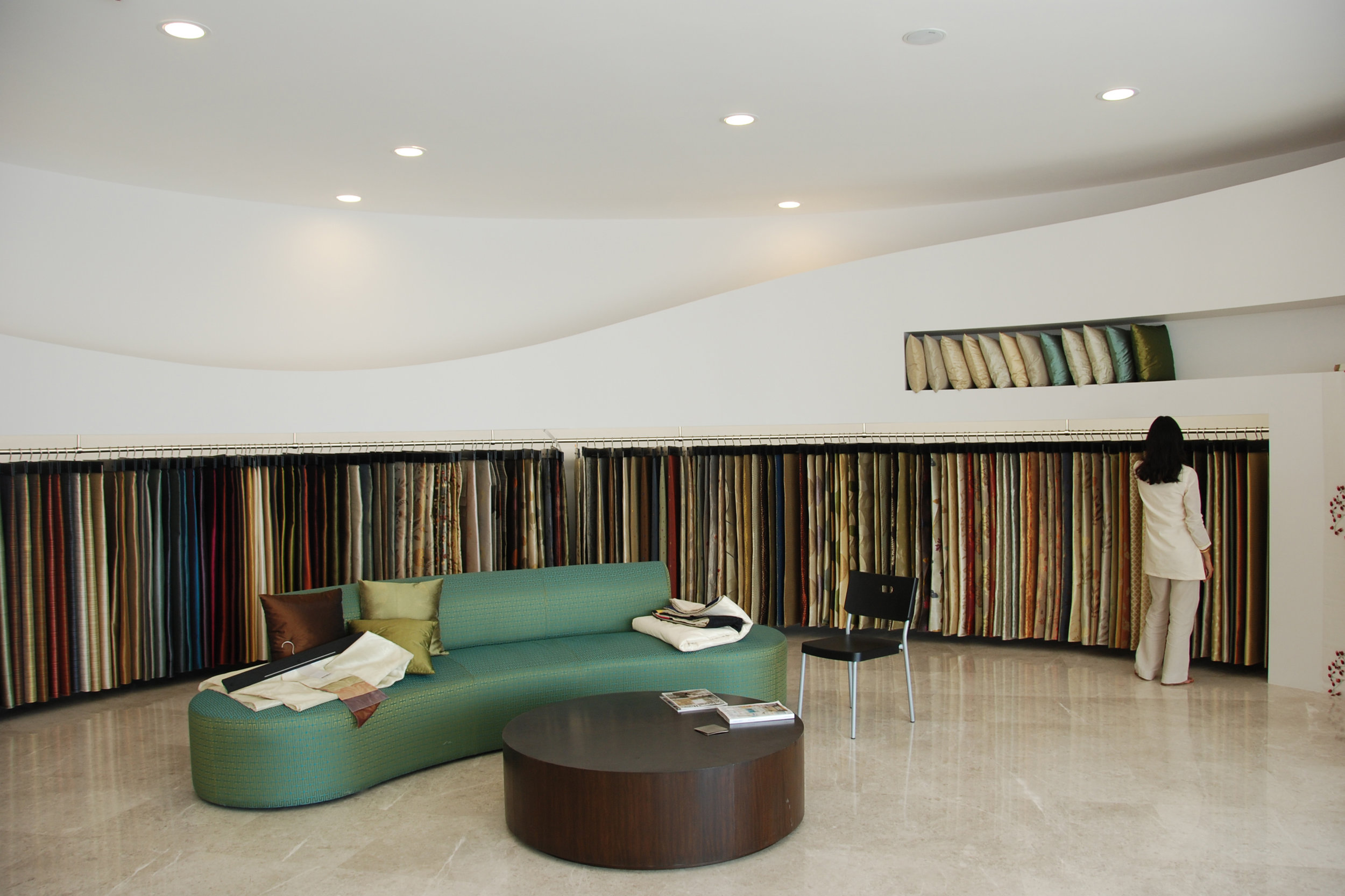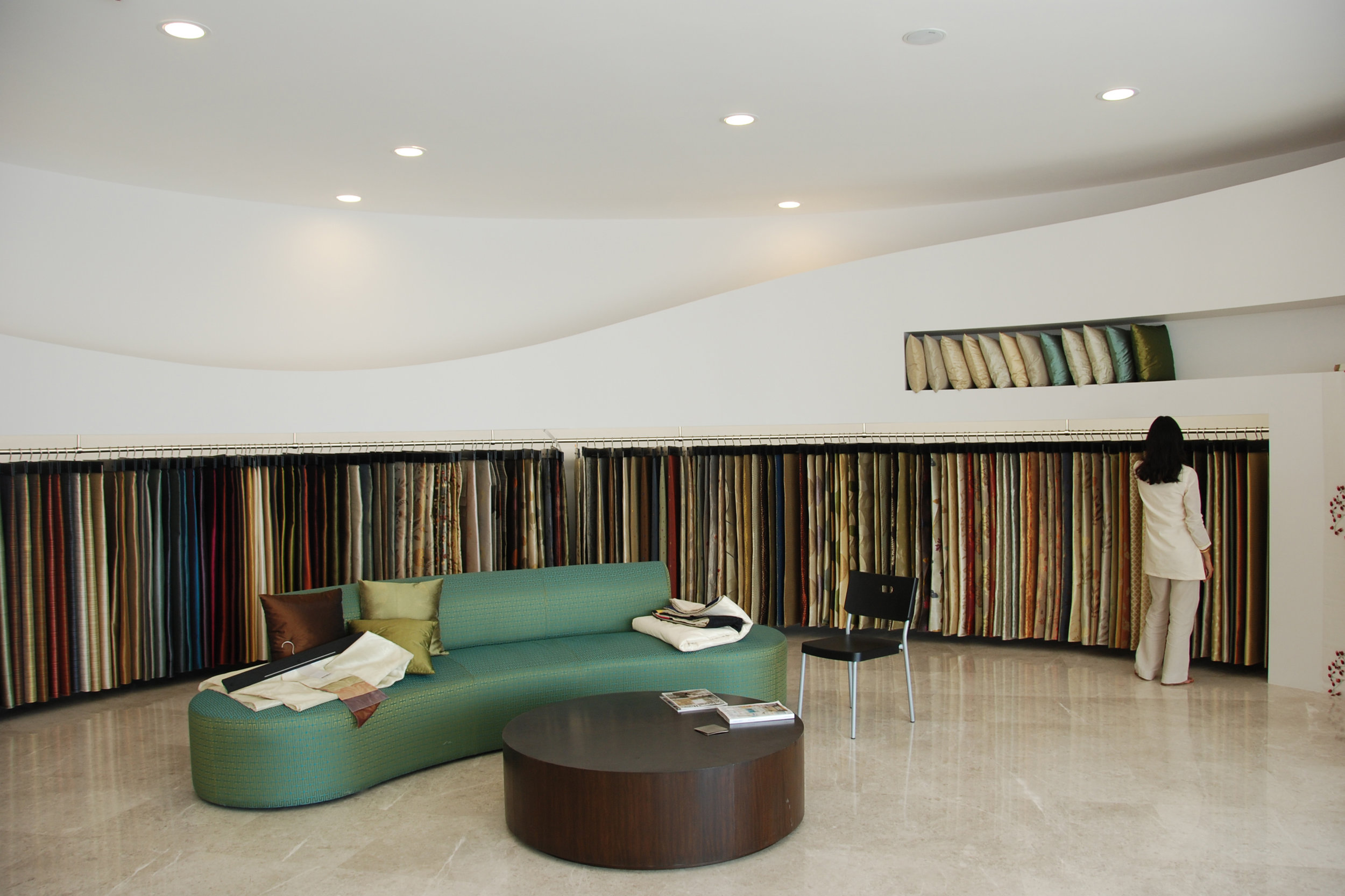 RETAIL STORE FOR A LUXURY HOME FURNISHING BRAND
ATMOSPHERE - RETAIL STORE
As Project Architect at Khosla Associates, I co-designed the Atmosphere retail store, owned by Himatsingka Seide, a 5,000 Sq.ft area luxury home furnishing fabrics store located in Dubai (UAE) and a 4,500 Sq.ft area store in SIngapore
CONTEXT
Atmosphere, owned by Himatsingka Seide, is the first and only luxury home furnishing fabrics store chain in India. The company was looking to build a global retail footprint, starting with Dubai, while maintaining the same classic and timeless identity of the brand. The design brief for the stores was to create a cutting edge and dynamic environment in which to house the over 2000 options of silk and silk blended fabric designed and produced by their studios in New York and Bangalore. It was also important to maintain continuity in their brand aesthetic that had evolved over many years..
DESIGN
The quasi-lounge ambience of the store; with the sublime whites generously splashed around its interiors were designed to have an inviting yet curios effect on its customers. The layout was divided into specific zones such as the fabric display, sample hangers and cushion display, bedding display and reception and lounge seating areas. Free standing curvilinear walls finished with glossy white acrylic emulsion, housing niches for display and sample hangers with simple lighting helped create an elegant yet contemporary shopping experience for their clientele. The other intriguing element is the reception table conceived in the form of a large sliced ellipse and sheathed entirely in a skin of gleaming white corian.
MY ROLE
I co-ordinated planning and design development of the Atmosphere store. Developed skills as part of a small core decision-making team, learning to work independently and proactively while supporting the project evolution from concept stage to on-site construction, and servicing the clients needs.
RESULTS
Khosla Associates' successful collaboration with Himatsingka Seide on designing the Dubai store paved the way for my team being commissioned to design the next retail store in Singapore (completed 2007), and also designing their Exhibition Stall at the Hotel Show in Dubai, 2008.